Tim Motzer – abstract paintings
Press Release: 8/8/2017
TIM MOTZER is widely known as an innovative and visionary guitarist, composer, improviser from Philadelphia. Over the last 20 years of recording and world touring, Motzer has carved out a distinctive sonic niche with his guitar artistry collaborating with musical luminaries David Sylvian, Kurt Rosenwinkel, Ursula Rucker, Burnt Friedman, Can's Jaki Leibezeit, Markus Reuter, King Crimson's Pat Mastelotto, and King Britt among others. His solo and collaborative projects are documented on his own label, 1k Recordings, across 33 releases—and still growing. In addition, in the world of contemporary dance, he creates and plays musical scores for international performance,  workshops, and The University of the Arts in Philadelphia.
Listening to his cinematic music, it comes as no surprise that he is interested in the visuals arts. His years of photography has finely tuned his eye, his art directing, and interactions with graphic designers for his 1k album covers—some of which feature his painting or photography—and a multitude of close artist friends have been most influential in his movement toward painting.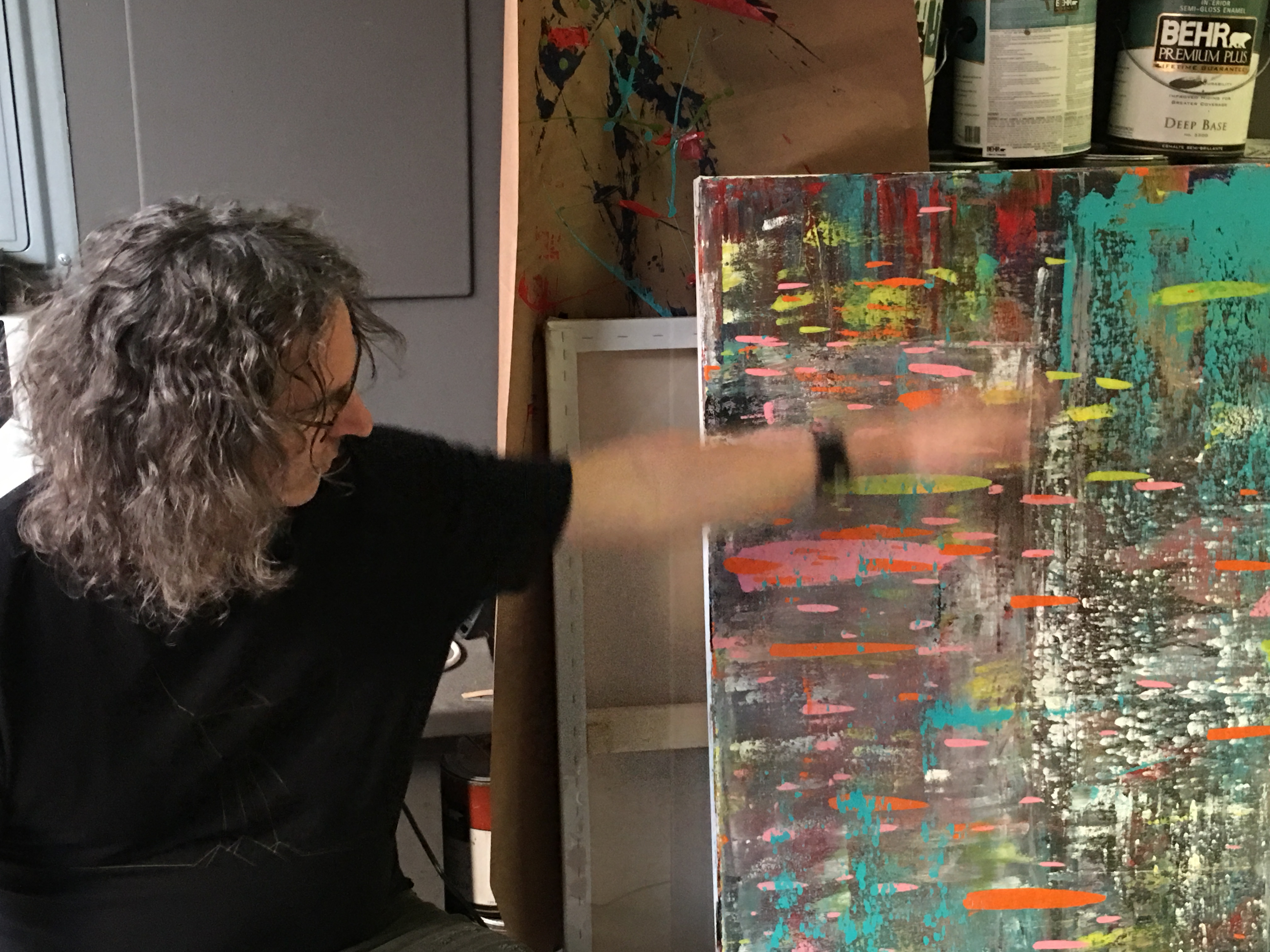 Painting abstracts has been a past time for years on and off between concert tours around the world. Over the last few decades he has spent much time in galleries and art museums in Philadelphia, New York, Asia, and in Europe. In 2017, Motzer started painting in earnest in his studio in Philadelphia. The results, in many ways, illustrate visually what his music may look like.
"My goal is to try to paint what I hear. My vision comes from the same source. When I play guitar, texture, atmosphere, landscape, harmonic color, and line all come together to form the whole. Sonic texture and layering are major components in my music. I am exploring this approach within my paintings, as one medium reflects the other. Working in the different mediums produces fresh ideas and new perspectives which influence both side of my work. Within both, I am searching in the unknown for beauty and a sense of wonder."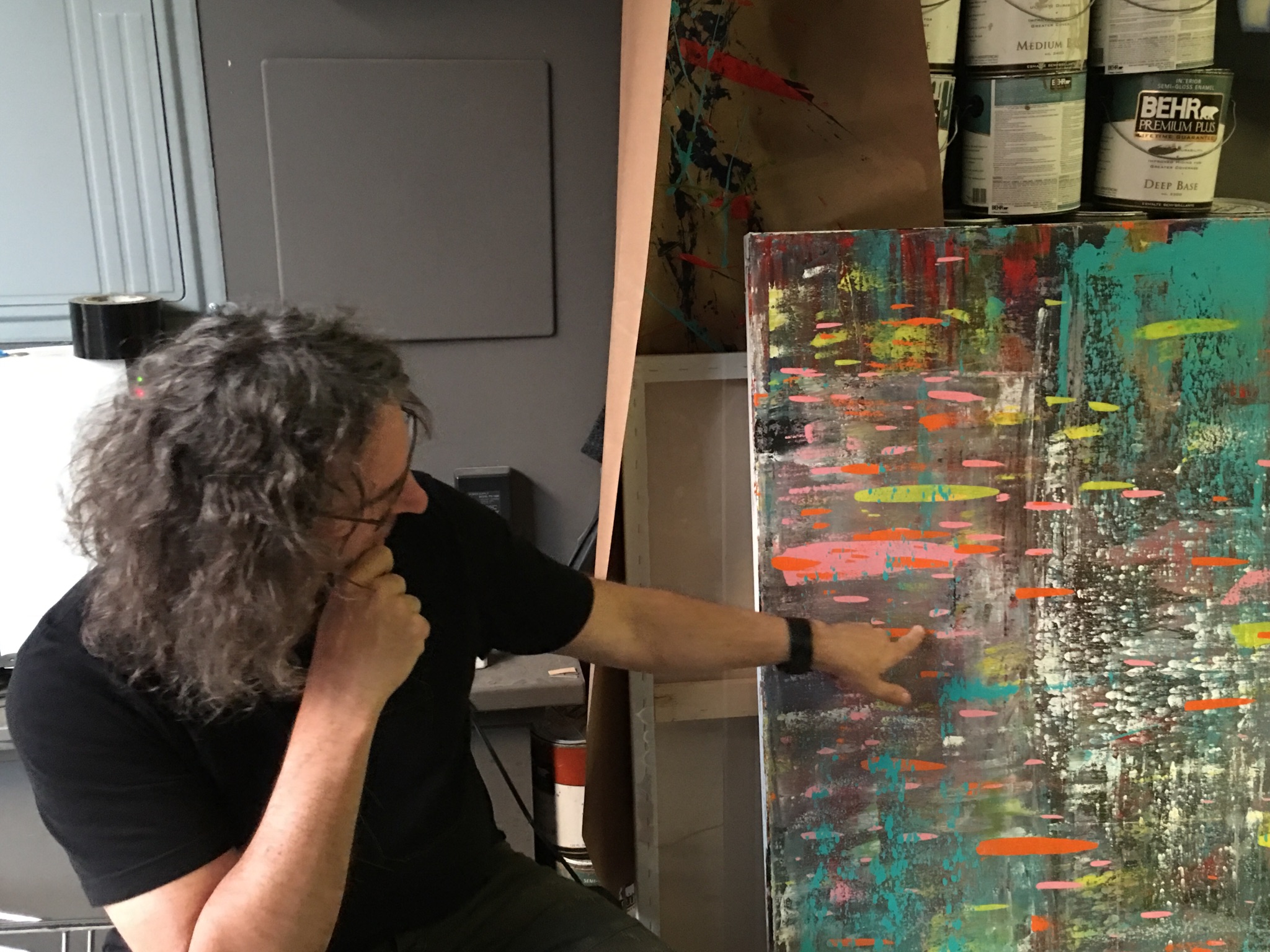 Motzer is currently painting large scale abstract works 101.6cm x 101.6cm and 121.9cm x 121.9cm in acrylic and graphite on canvas, and in a variety of sizes on brown paper. This will be his first series of paintings for upcoming 2017 gallery showings in Philadelphia. More news forthcoming.
For more information about Tim Motzer's paintings, please contact: DeeHessler@gmail.com
photos of Tim Motzer by Olinda Del Mar Photos
Tags abstractambientlarge paintingsscapestim motzer paintings