Markus Reuter & Tim Motzer – Space is the Place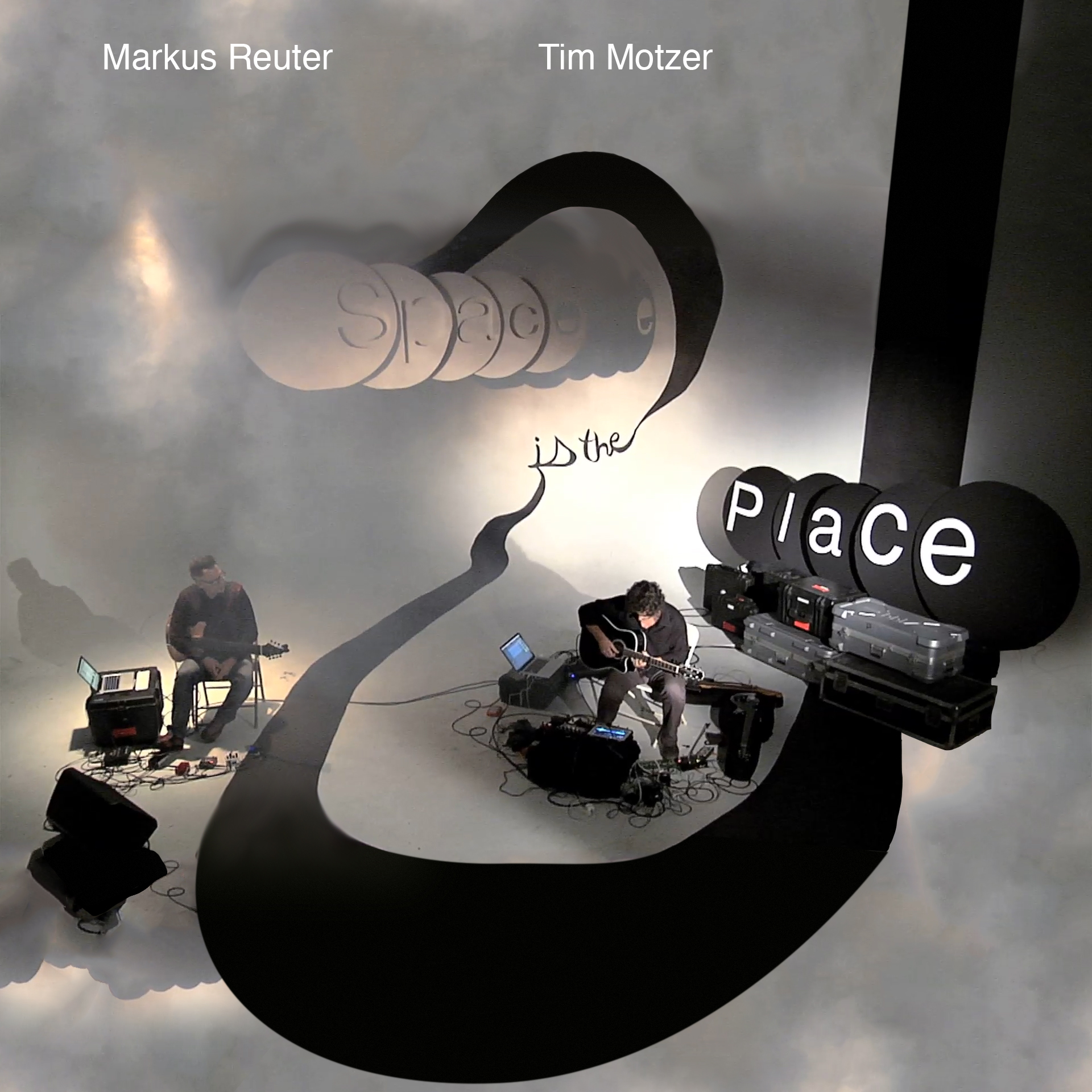 1k Recordings is proud to present Space is the Place. This is the first US release of this historic concert of solo and duo soundscapes by Tim Motzer and Markus Reuter—which was set in a massive soundstage in South Philadelphia in 2013. It was filmed originally for a 1k Sessions broadcast, and performed to a live limited seated audience. The concert begins as Philadelphian guitarist, Tim Motzer, and German touch guitarist, 
Markus Reuter, engage in evocative solo soundscapes that move into their stratospheric duo performance.
'Space is the Place'—invokes Sun Ra's famous mantra. The phrase is re-contextualized for spacious music in a vast space.
Recorded Sunday, October 6, 2013 at Studio A Soundstage, Philadelphia
Tim Motzer (Guitars & Electronics)
Markus Reuter (Touch Guitar & Electronics)
Cover photo (from video still) and set design : Dejha Ti
Cover design: Jason Waggaman
Audio Engineer: Tim Motzer
Audio Mix & Mastering: Markus Reuter (Berlin)
Eternal thanks to 1k Sessions video team for their hard work and dedication to this work:
Director: Dejha Ti
Art Director & Designer: Dejha Ti
Producers: Tim Motzer & Dejha Ti
Music Curator: Tim Motzer
Director of Photography: Ahing Huang
Gaffer & Key Grip: Ahing Huang
Crane Operator: Roger Tomes
Crane Grip: Richard Haigler
Dolly Grip & Fog Operator: Jake Varrone
Onsite Architect: Doug Grainge
Set Fabricators:
Kipp Jarden, Doug Grainge, Jake Varrone, Ahing Huang, Dejha Ti
1krecordings.com
catalogue #: 1k034
C 2017 1k recordings inc
P 2017 one k music co (bmi)
Watch the concert video here:
www.youtube.com/watch?v=1vlOAGQawbY
An interview by Moderne Guitar with Tim Motzer and Markus Reuter on process:
www.guitarmoderne.com/artists/markus-reuter-tim-motzer-solo-solo-duo
credits
released July 11, 2017