Goldbug – Naacal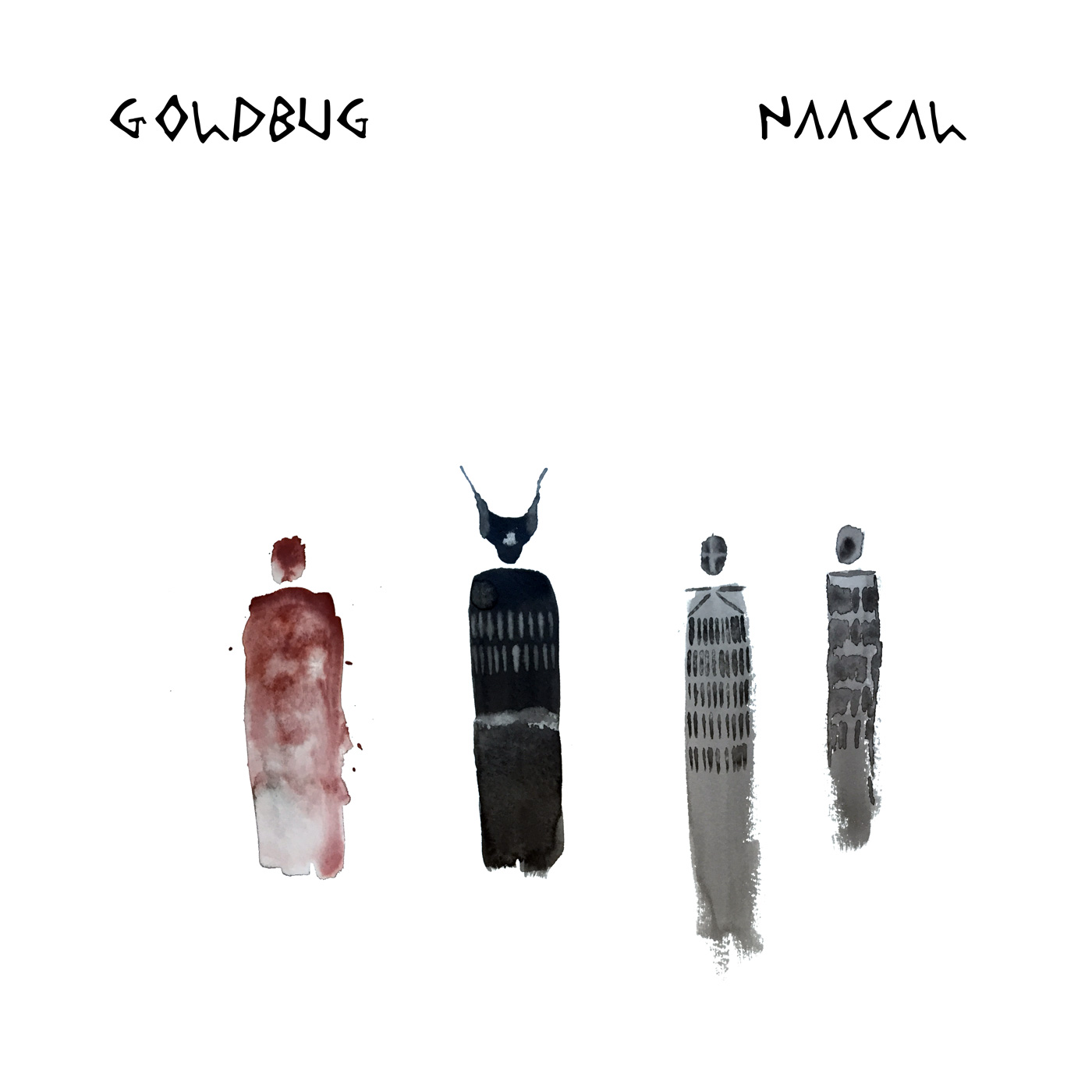 released September 3, 2017
"Even among the already-impressive 1k roster, this particular group's chemistry is something special. A deep, worldly listen as earthy and mysterious as its subject." Geno Thackera, All About Jazz
Buy the album here:
https://1krecordings.bandcamp.com/album/naacal
TIM MOTZER
baritone guitar, piano, Hammond organ,
Moog Voyager, electronics, laptop, field recordings
THEO TRAVIS
saxophone, flute
BARRY MEEHAN
bass, voice, additional guitar, microphone
ERIC SLICK
drums, percussion, contact mic, Kaos pad, voice
The Heiroglyphic Choir: Dejha Ti, Barry Meehan, Tim Motzer
('Re-entry', and 'UNXP')
Recorded by Tim Motzer, December 2010, & December 2011 at 1k Studios, Fishtown. Theo Travis saxophone, & flute recorded in London, England at Ether Studio. The church bell for Re-Entry was recorded in Krisiansand, Norway in 2011.
Mixed between 2011-2013 by Tim Motzer. Assisted by Barry Meehan.
Mastered by Jeff Chestek at the Hat, January 2015 Philadelphia.
artwork by Kipp Jarden Design by Jason Waggaman.
Titles and Naacal subtext by Barry Meehan.
Produced by Tim Motzer for 1k Recordings
Special thanks to Moog, Zvex, Line 6, Ludwig, Ableton, and Jeff Chestek.
The albums subtext was inspired by James Churchward's 'The Lost Continent of Mu, Motherland of Man' and the mythology of the Naacal.
C 2017 1k recordings inc
P 2017 one k music co (BMI)
all rights reserved.
catalogue # (1k034)
all rights reserved
Tags 1k recordingsBARRY MEEHANepiceric slickexperimentalgoldbugimprovisationjazznaacalPROGprogressiverocktheo travistim motzer