Philadelphia, PA Hard Rock Cafe January 30, 2015
Friday January 30
Show 4 Philadelphia Hard Rock Cafe
Julie is making amazing breakfasts everyday eggs, potatoes, toast, french press
fun times. We hang for a bit, and then visit Philly Record Exchange down the street. Pat grabbed quite a few drum records…Billy Cobham, Sandy Nelson, Max Roach, Sonny Rollins – Alfie…it was fun diggin. Time to load the van and get going.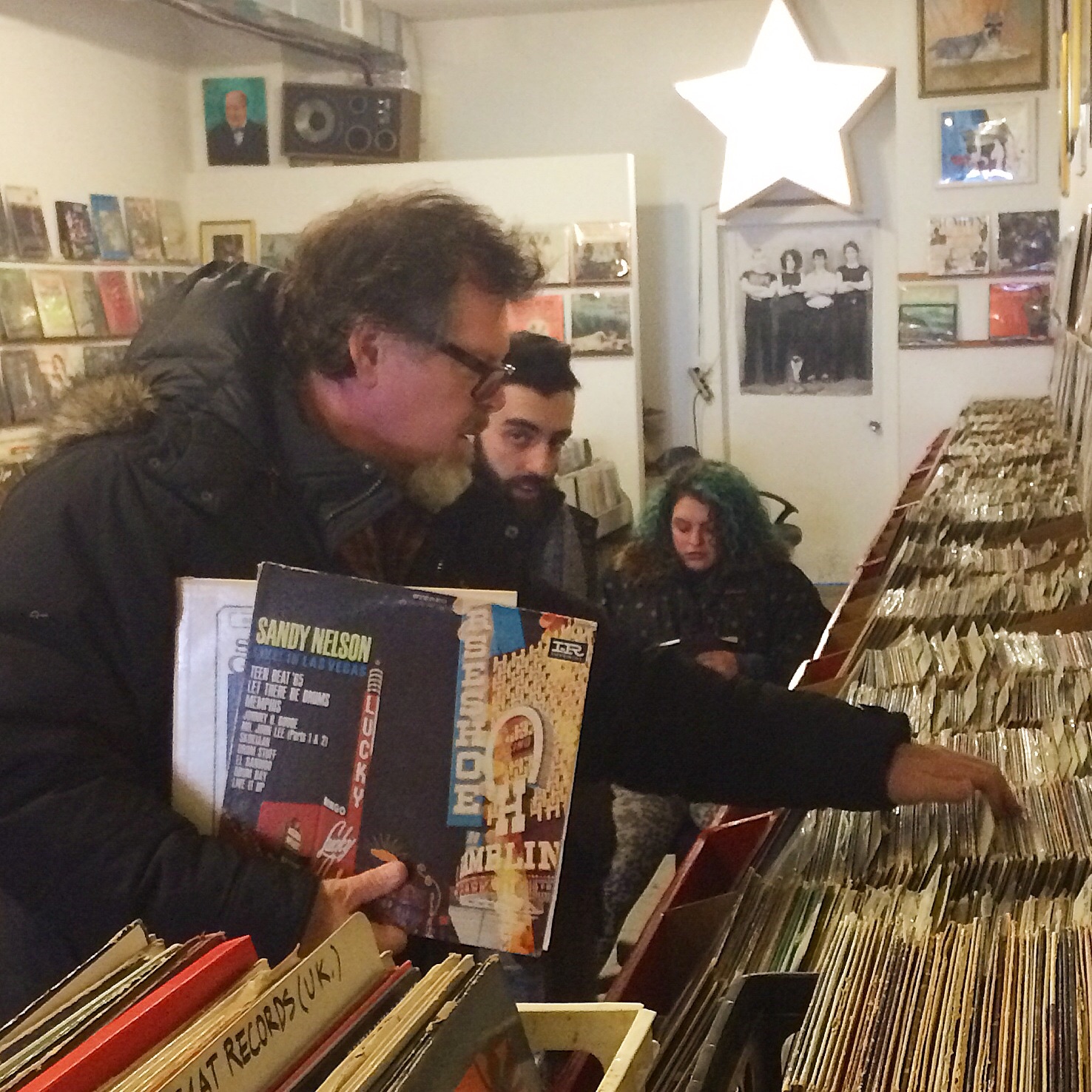 Tonights a big show. Big Buzz. Big Energy. Home town. Lot's of folks coming. Friends/Family/Fans from all over. It is very cold outside, like 19 degrees. Crazy tornado snowstorm.  Load in is hilarious, as there is nowhere to park on Friday rush hour, so I pull the van up on the sidewalk by the stage doors. The club isn't ready for us yet, as they are serving dinner in there….so we wait, and eventually the police tell us to move the van off the curb…around the block we go. Finally, a quick loadin with both bands grabbing everyones gear out of the vans and running it into the Hard Rock— rechristened the ProgRock for tonights show. So much going on. The venue is filling up early with friends and family and everyone wants to say hello. Our soundcheck is good but I know it will all change by the time we get to the stage later.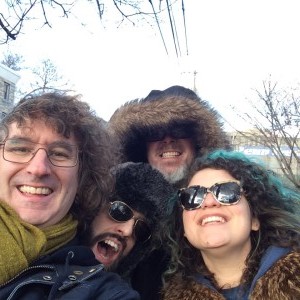 Rather than hang here in this crazy place pre-show, we opt to escape to Gojjo (Julie, Pat, Marco, and me) to give Julie some solace for a while. Wonderful food here, great stories about King Crimson, and Julie is talking to Reggie Watts about an audition for his band on Late Late Night on CBS. We get back around 9:30 to hear a bit of OOTBS. They sound great, and the Hard Rock is rammed. The PA is very loud. I imagine close to 200 folks here. Our set begins with Green a beautiful opener that reminds me a bit of Tortoise, then to a very solid Esteem. Feck You Up is totally insane, canons with a triple fuzz noise waterfall coming off the stage. Fantastic! My monitor of course is wayyyy too loud causing my guitar to feed. I ask sound engineer to turn it down, and he turns it off…lol   Pat pops over during solo to see if he can help with my monitors. During my solo piece one of my loopers doesn't. So I had to pull it out in a different way. It still comes off.  Tonight my favorite song may have been 'skylark' this song is always fun to play but tonight it explodes with its rhythms and middle eastern atmosphere. 1986 is very successful tonight too. Beautiful. We end the evening with another wild improv and into Indiscipline!  Everyone loves it. This was such a high energy evening…cooking. We had a blast playing. The band is evolving nightly. I love it. Back to the house with an impromptu party of both bands as Pat's drums get delivered to my garage for the night. Tomorrow we head to NYC. It's 5:30am. good night.