ALTERNATE TUNINGS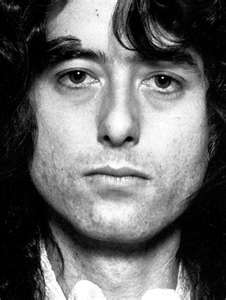 Jimmy Page
If you're a guitarist (or any string player really), the world of alternate tunings awaits you.  I discovered long ago how guitarists and songwriters would tune to various chords or drone-like groupings of notes.  You've been listening to odd tunings for years and may not even know it.  This history is vast and many artists have made careers using odd tunings:
Joni Mitchell and Richie Havens are two that come to mind. Of course, many slide blues players tune to an open G chord or E chord. Led Zeppelins' Jimmy Page, Thurston Moore (Sonic Youth), John Martyn, Leo Kottke, Michael Hedges, Kaki King, and Adrian Belew – all incorporate alternate tunings to their music…the list of musicians is endless really.
Changing the tuning on your guitar is like getting a new instrument or finding a new sonic area to explore….new voicings, new ideas, new songs…it awaits you.  Below I've listed a few tunings for you to check out. also, i should mention that using a capo with this idea is interesting as well.
Explore these tunings, and be sure to invent some of your own.  try them with 6 and 12 strings and electric guitars.
use pedals too.  Rock out. Have fun!
EADGBE  standard tuning
DADGBE  drop D tuning
CFA#D#G,C
CFA#D#GA#
DADF#GD
CFA# D# GG#
DADF#GD
EADGAE
DADGAD modal (kashmir, black mountain side)
CFCCGD
DADF#AD
CGCGBbD
CACGCE
CGCGCE
a few tunings by Sonic Youth
EG#EG#EG#
CGCCGA#
DGDDBB
CCGGGD
GGDDD#D#
EBEEAB
GGDDEbEb
F#F#F#F#EB
David Gilmour's Slide tunings
EBEGBE
DGDGBE
Jimmy Page tunings (led zeppelin)
CACGCE  (C6) (friends, bron-yr-aur-jimmy page)
CGCGCE   (open C)
DGDGBD  (open G)
EADGBD   (dancing days)
CFCFAF   (open F)
EACFAC
DADGAD modal (kashmir, black mountain side)
DGCGCD   the rain song
EADADE    the rain song live
EAEAC#E  (open E)  in my time of dying
a few source recordings:
joni mitchell – hejira
led zeppelin – III, houses of the holy, physical graffiti
any sonic youth album
michael hedges – aerial boundries
pat metheny – new chautauqua
Any questions?
Contact me here.
Tim