ORION TANGO
ORION TANGO
TIM MOTZER – guitars, electronics / BARRY MEEHAN – bass / JEREMY CARLSTEDT – drums
Top 20 End of Year List 2016 Orion Tango, Sid Smith, Prog Magazine, London, UK
"…freaky fuzz fusillades, eruptions of bent circuit aural aphasia, heavenly harmonizer crystallizations, adroit soloing, and psychotropic atmospherics…at some points listeners might well close their eyes and imagine they were attending a concert in an intimate performance space—say, Pink Floyd performing at the UFO Club in 1967."
Barry Cleveland, The Lodge
"The members of Orion Tango are a meeting of the minds that explore space and sound, free of conventional constraints. Their performance for the Key Studio Sessions touched on moments ambient drone a la Godspeed You! Black Emperor, but also built into a krautrock frenzy in the vein of Can's more explosive work. At the center was Motzer's Fripp-esque guitar leads, which impressionistically dipped and dove in arcs across expansive, 10+ minute compositions." The Key, WXPN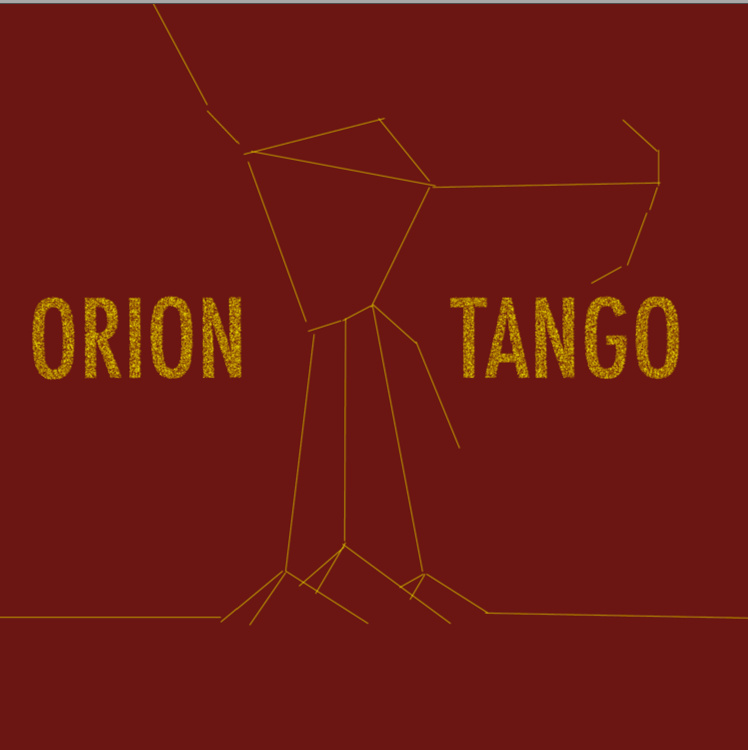 ORION TANGO video:
ORION TANGO live on WXPN The Key Sessions:

ORION TANGO live at the 8×10, Baltimore:
https://www.youtube.com/watch?v=NaDDlz2NDzc&feature=youtu.be
Purchase the limited edition (signed by the band & numbered of 100)
TIM MOTZER is known for his distinct textural guitar voice utilizing looping, bowing, electronics, and prepared techniques.  After 17 years of world touring, stunning collaborations, and over 70 albums of credits this Philadelphia-based guitarist continues to traverse manifold territories in music He has collaborated with musical luminaries: David Sylvian, Burnt Friedman, drummer Jaki Liebezeit of CAN, Ursula Rucker, King Britt, Jamaaladeen Tacuma, Pat Mastelotto of King Crimson, Markus Reuter, and jazz guitar virtuoso Kurt Rosenwinkel among many others. As a leader, his projects include Orion Tango, RMS (with Julie Slick & Tobias Ralph), Goldbug (featuring Theo Travis), Instant Takemitsu (with Dino J.A. Deane), Global illage, Base3, Nucultures, and Tim Motzer SOLO. He releases his genre-defying solo work and collaborations on his 1k Recordings imprint and webcasts sessions from his studio on 1ksessions.com.  He composes for film and video, and scores for international choreographers in the world of modern dance.
JEREMY CARLSTEDT New York City-based drummer/songwriter/vocalist Jeremy Carlstedt has performed with some of the most forward thinking artists in jazz, rock, electronic and world music. As a protege of the legendary Chico Hamilton, Jeremy has absorbed music history in the best possible classroom: on the bandstand as a member of Hamilton's group Euphoria as well as Vincent Chancey's Phat Chance, Brian Settles and Central Union, and collaborations with guitarist Tim Motzer, which have put him on some of the world's most prestigious stages including, The Kennedy Center, Lincoln Center, Newport Jazz Festival, Syracuse Jazz Festival and Roulette.  Jeremy's first solo recording, 'When I Wake Up' , released in October 2012, is an art-rock EP featuring his drumming, vocals and compositions.ming His new album 'Stars Are Far' features his band (Brian Settles, Tim Motzer, Eric Wheeler, and Carlstedt) in a compositional and improvisational free jazz setting.
BARRY MEEHAN Originally from the Cincinnati-area,where he worked with adrian belew and the bears, Meehan moved to Philadelphia and eventually became involved with cutting edge musicians in the experimental jazz scene. He's no stranger to 1k Recordings fans either, having played bass & collaborated on numerous recordings by Nucultures, Base3, Secret Voices, Goldbug, Fractured Reverb Underground, and Orion Tango. A stalwart bassist and wonderful song writer, his list of credits also includes touring internationally with the Sister Gertrude Experience.
OT album reviews:
Review snippets:
selected Best of 2016 list by Prog-Sphere Magazine
selected Top 20 Year End List 2016, Prog Mag, UK, Sid Smith
"Every once in a while, you come across an artist who really makes you feel like you've been asleep. What they do is so unique that you get the impression you've been missing out on something everyone else knows about, and you wonder what you were doing the whole time….the price of admission was well worth it. A real gem."
Project Day-Break
"…freaky fuzz fusillades, eruptions of bent circuit aural aphasia, heavenly harmonizer crystallizations, adroit soloing, and psychotropic atmospherics…at some points listeners might well close their eyes and imagine they were attending a concert in an intimate performance space—say, Pink Floyd performing at the UFO Club in 1967."
Barry Cleveland, The Lodge
"Orion Tango" is an album that sneaks from behind; it's melodic and noisy, but most importantly it's an album where the band doesn't loose any of its edge. A very fascinating record that asks for time, and time is something we definitely don't lack of."
Progarchy
"…a borderless, deep groove meets post-rock effort that unites power trio mayhem and incendiary improvisation, while maintaining an infectious melodic center."
Anil Prasad, Innerviews
"badass!".
That Music Magazine
IT TAKES 3 TO TANGO 
A tango is all about moving smoothly as one with your partner. Orion Tango's tango is all about doing the same thing between minds and instruments. The newest project from Philadelphia's genre-defying 1k Recordings label consists of guitarist Tim Motzer, bassist Barry Meehan and drummer Jeremy Carlstedt: a team of premier musicians who've played together in various settings in the past, but never in this trio configuration before. Their self-titled debut shows both the familiarity of longtime collaborators and the eagerness of a fresh outfit just discovering what it can do.

Drawing on the experimental spirit of Krautrock as much as the deep rhythmic stew of urban dub, offering infectious power-rock grooves and occasional noise on the edge of chaos, Orion Tango is a thick slice of heavy power-trio improv as this crew does it best. It's a treat for familiar 1k listeners who love the forward-thinking eclecticism of Base3 or Global Illage, newcomers looking for one of the most exciting under-the-radar discoveries of the season, or just anyone with adventurous ears. Catch them onstage this fall and be ready for anything.
~Geno Thackera