New 1k release Tim Motzer – Unseen Universe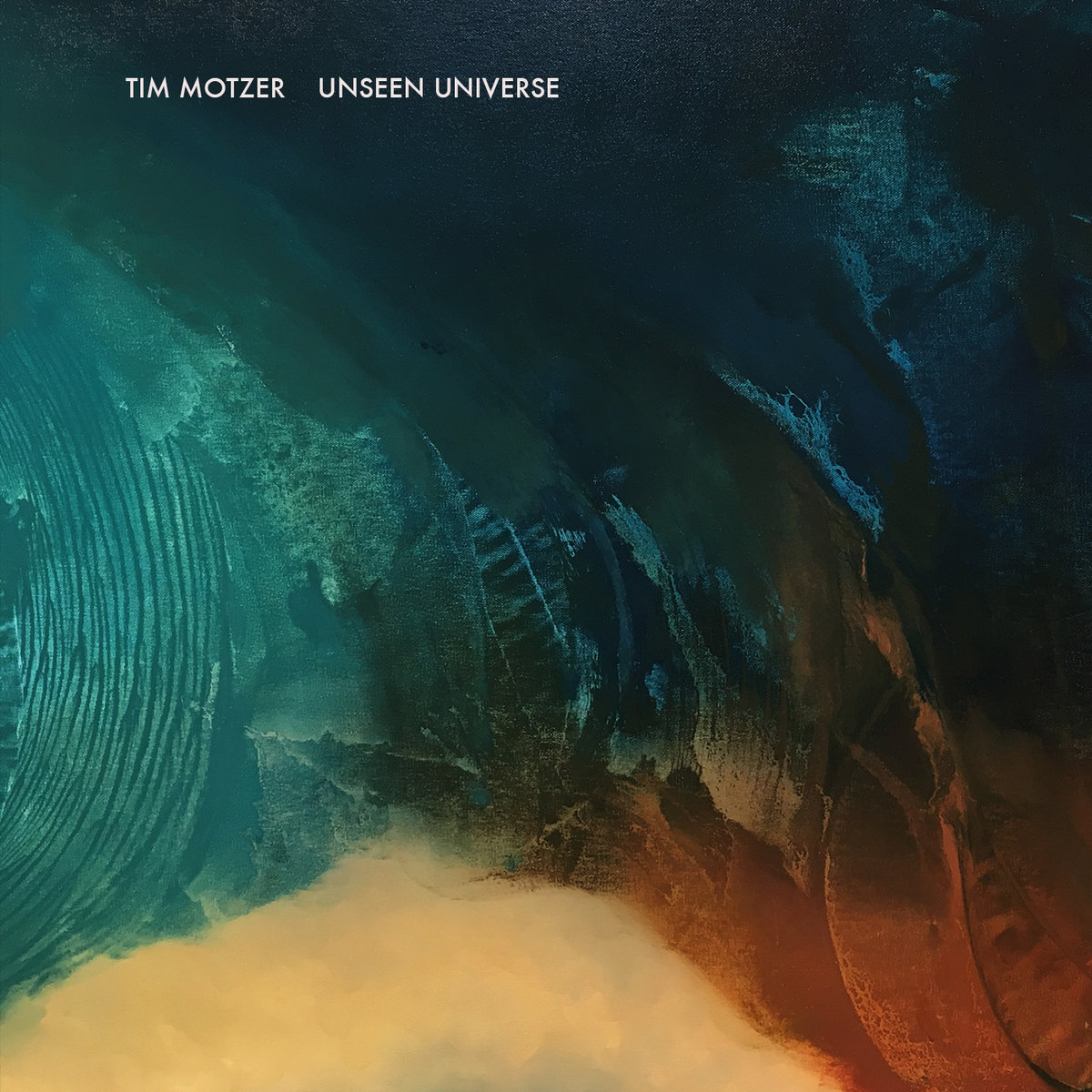 Tim Motzer – Unseen Universe (1k031)
1k Recordings is happy to announce the new solo Tim Motzer album: Unseen Universe, released April 12, 2017! UU is a continuation of Motzer's solo guitar explorations in ambient, trance, drone, electronic, and avant garde soundworlds that he began on 2005's 1k release: Tilomo – Soft Lunch. Motzer is a master guitarist, an architect of sound and looping (since 1988).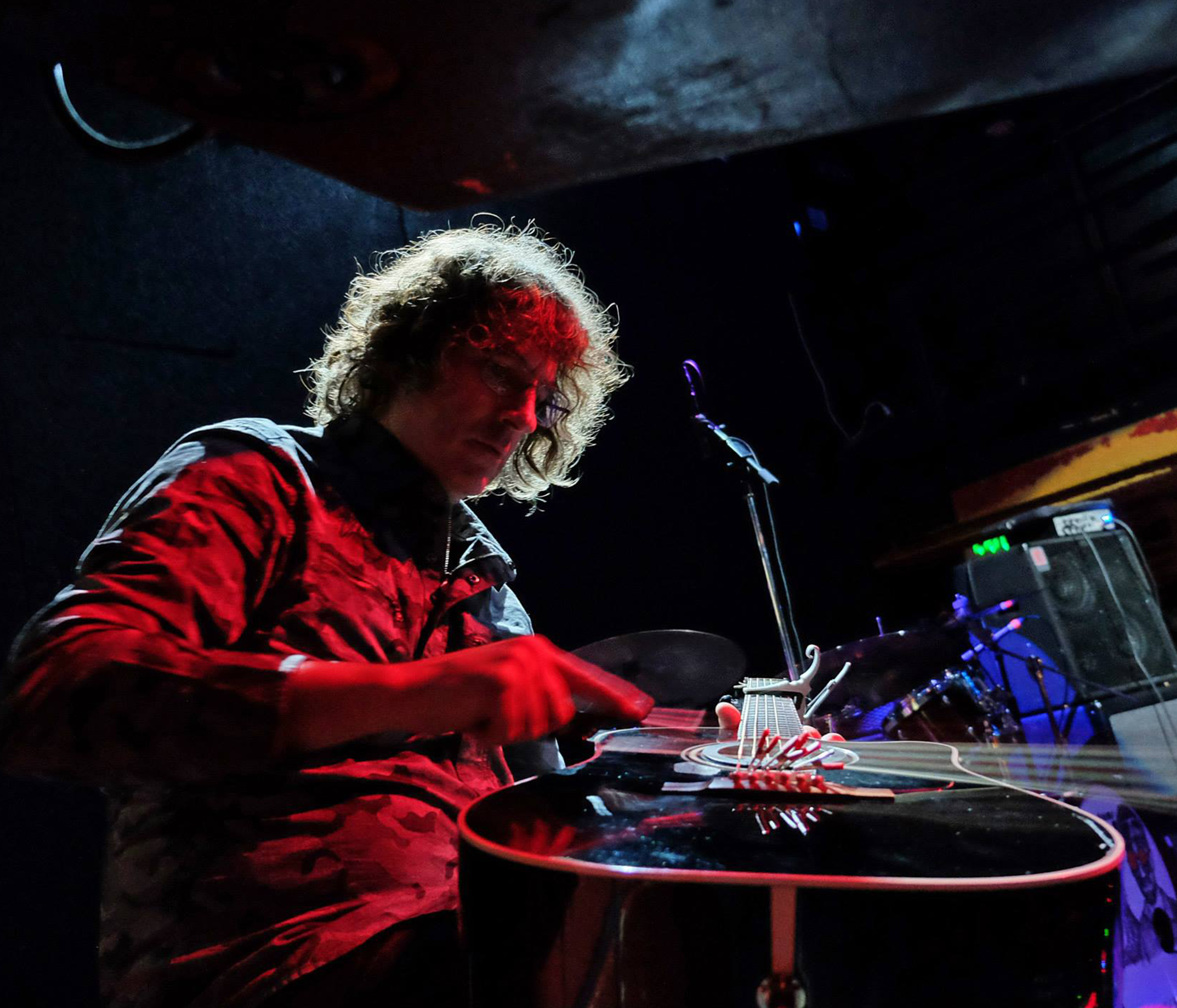 He travels the world creating live scores for contemporary dance; plays solo guitar concerts; along with his improvising trios including Bandit 65 with Kurt Rosenwinkel; and Orion Tango.
Unseen Universe was recorded during a live radio broadcast on WLFR-fm one year ago with the added studio contribution of Doug Hirlinger's artful drumming on the 26 minute title track.Mastered by Markus Reuter. Cover painting by Samantha Kelly Smith.
1 Ring
2 Unseen Universe
3 Magnetic Fields
4 Cycle
Unseen Universe is Top 25 Airplay for April 2017 Stars End Radio on WXPN-fm, hosted by Chuck Van Zyl.
Download the album here:
https://1krecordings.bandcamp.com/album/unseen-universe
Review:
"Guitarist Tim Motzer has collaborated with the likes of David Sylvian, Jamaaladeen Tacuma and Jaki Leibezeit, and for the past 15 years has operated his own 1K Recordings imprint, publishing his own work and that of his close associates. The 1K catalogue demonstrates the breadth of Motzer's interests, from abstract ambient to groove-oriented, jazz-tinged experiments.
Recorded last April at New Jersey based Stockton University's WLFR, Unseen Universe cruises in the more serene and atmospheric lane of his work. "Ring" offers a swelling ambient bed punctuated by treated
guitar lines that come off almost as tuned drums. Rhythmic string tapping gets looped, some eerie sustained lines run over it. The looping starts to run backwards, each sound swells and the whole chorus recedes.
At 26 minutes "Unseen Universe" is the album's natural centrepiece. Doug Hirlinger, who collaborates with Motzer in the Base3 project, lends percussion to the track, strengthening the piece's rhythmic trance. Motzer's guitar lines and treatments splinter out, with throbs and arcing lines overlapping. The cadence is very nearly identical to Bruce Gilbert and Graham Lewis as Cupol's classic head-scratching Like This For Ages 12″ from 1980. Happy accident or direct quote? The guitar takes on a flute-like texture in the second movement, providing bedding for a few heroic leads, augmented by brush and mallet work from Hirlinger. Things click over into typewriter-like pulses that shift to pianos as shakers shake and frenzied flanges dance. The emergent bassline plays a bit predictably, an unfortunately terrestrial romanticism for a track that's aspired to such cosmic heights. By the end it's soaring like a science fiction soundtrack, but it's not clear the requisite world has been built to justify the bombast.
"Magnetic Fields" moves from pained whining through pitch-shifted shards through phasers through insectoid flutters, while "Cycle" hinges on a sentimental guitar loop accentuated by drawn out electronic arcs, closing out a record that may not be exceptionally inventive, but which is pleasurable enough nonetheless. " Matt Krefting WIRE magazine London