J. A. Deane & Tim Motzer INSTANT TAKEMITSU
J. A. Deane & Tim Motzer Duo Live East Coast Tour Dates
March 16  : WRTI-fm  interview/playback The Bridge | Philadelphia 10pm
March 16  : WPRB-fm   on air performance  | Princeton, NJ midnight
March 18  : 1k Sessions live webcast | Philadelphia  6:30pm EST  http://1ksessions.com
March 20  : Roulette | Brooklyn, NY  8:30pm
http://roulette.org/events/the-march-project-dino-j-a-deane-tim-motzer/
March 23  : Sonic Circuits @ Pyramid Atlantic, Silver Spring, MD 9pm
http://dc-soniccircuits.org/calendar/show/125/2012-03-23-tim-motzer-j-a-deane-gert-jan-prins-northern-machine-pyramid-atlantic/
March 24  : One Thousand Pulses Electronic festival @ Rotunda | Philadelphia
an evening of immersive, wayward electronica / featuring Tim Motzer & JA Deane, Alpha Wave Movement, Peter Biederman, groupTHINK, and Thin Air. Tickets are $10. For further info & updates, visit the OTP site: www.onethousandpulses.com
J. A. Deane improvisational conduction concerts
March 25  : 45 piece student orchestra + Tim Motzer and Anthony Tidd
improvisation conducted by J A Deane
@ Kimmel | Philadelphia 5pm
March 26  : improvisational ensemble conducted by J A Deane
curated by Butch Morris and John Zorn
7:30pm open rehearsal
9pm performance
@ the Stone | NYC  http://thestonenyc.com/calendar.php?month=1
                  the Ensemble at the Stone
&nnbsp;  Jason Kao Hwang – violin
Stephanie Richards – trumpet
Doug Wieselman – bass clar
Sara Schoenbeck – bassoon
Brandon Ross – guitar
Tim Motzer – guitar
Anthony Tidd – bass
Lisa Mezzacappa – bass
Shelley Burgon – harp
Miguel Frasconi – glass
Kenny Wollesen – drums
Dino J.A. Deane – conductor
====================
INSTANT TAKEMITSU is a world premiere duo between
Dino J.A. Deane (LapSteel Dulcimer & Electronics) and
Tim Motzer (Acoustic Guitar & Electronics). 
We met at Punkt Festval 2009 in Norway as Tim was
performing upstairs (with Ursula Rucker), Dino was
downstairs in another theatre sampling Tim's fuzzguitar
for the Punkt Remix (with Jan Bang, and Adam Rudolph).
We have a pretty good idea of the terrain we will be
traveling based on our musical backgrounds, that will
cover looping, drift, electronics and layering (from extreme
beauty to the very intense sonically).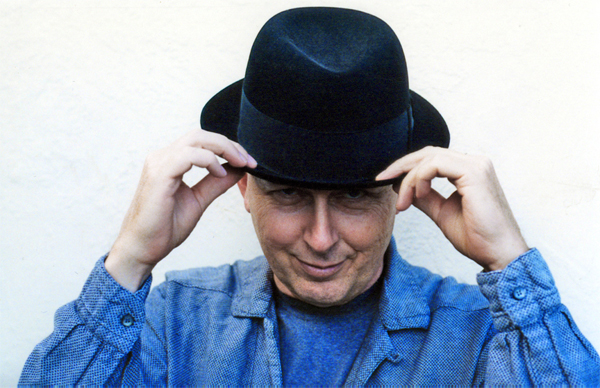 Dino J.A. Deane
Over his career multi-instrumentalist, sound-designer, conductor Dino J.A. Deane has demonstrated an innovative approach to the world of music. Deane pioneered the use of live-electronics & live-looping in Indoor Life a popular art/punk band from San Francisco during the early 1980's. There he played trombone controlled synthesizer that emulated the sound of an electric guitar. Soon afterwards he was touring the world as the electro-acoustic live-sampling percussionist with Jon Hassell.That collaboration resulted in the ground breaking Power Spot recording for ECM in 1986, produced by Brian Eno & Daniel Lanois. During that same period Deane became a close collaborator in Butch Morris's real-time composition creations called Conductions and in 1995 co-produced Morris's epic 10 CD box set Testament for New World Records. Deane coined the term live-sampling, which means to record members of the ensemble while in performance, manipulate the sound and play back the recorded audio as part of the piece, all in real time. He is considered a master in this field of performance. Deane also has an extensive background in sound-design for theater and dance working with writer directors as diverse as Sam Shepard, Julie Hebert and Christoph Marthaler. Deane is sought after by music festivals, instrumental ensembles, spoken word artists, theater companies and conservatories worldwide for performances, projects and workshops.
http://jadeane.com

Tim Motzer
TIM MOTZER is a guitarist, composer, artist, remixer, music producer, and label owner. In the last 15 years, his music and guitar playing has made an impact in both the Philadelphia scenes and internationally—touring the world with poet Ursula Rucker for the last 11 years among others. His guitar work is featured on over 60 albums and remixes to date. His record label—1k Recordings—is focused on producing his own creative works and collaborations: Goldbug, Nucultures, Jazzheads (featuring Ari Hoenig), Secret Voices (featuring Ursula Rucker), Tilomo, Tim Motzer & Markus Reuter, Base 3, and more. He's recorded, collaborated, and performed with Les Nubians, Julien Lourau, Jamaaladeen Tacuma, King Britt, Burnt Friedman & Jaki Liebezeit (CAN), Kenny Lattimore, and Nine Horses (featuring David Sylvian and Steve Jansen). In 2005, he scored scenes for the original motion picture Miami Vice, and co-produced the critically acclaimed Ropeadope album 'King Britt presents: Sister Gertrude Morgan. He continues to be involved with film music (HBO's True Blood), and music for the world of dance (Group Motion, UArts). In September 2009, Tim was featured in Guitar Player Magazine. and again in April 2011 (with Markus Reuter). Motzer and his 1k label are profiled in the Spring 2011 edition of Progression Magazine. He co-founded—1k Sessions—a live in studio monthly webcast series from 1k Studios in Philadelphia in 2010.  http://1krecordings.com/artists/tim-motzer