Happy New Year 2015. A years end recap.
Happy New Year 2015 to everyone! I hope your new year is wunder-filled.
2014 was a truly amazing year and one of my busiest with lots of traveling.  I played so many cool shows. A few highlights: certainly, the Bandit 65 show at Underground Arts with Kurt Rosenwinkel and Gintus Janusonis! What a night that was, and we are planning more shows for 2015! The multitrack recording is quite stellar too! I expect this to be released at some future date!!
I played quite a few Solo shows, SOLO MOTZER,  (with visuals by Dejha Ti)  promoting my Live from Stars End release. Each were very special starting with a trio of shows in Philly—St. Mary's Church, Johnny Brenda's, the Rotunda—NYC, Princeton at WPRB-fm, Wroclaw, Poland at Cocofli, Berlin, Germany residencies; an open air concert in Chieti, Italy with Julie Slick and Marco Marchero. (We will be touring the US east coast end of January along with Pat Mastelotto! )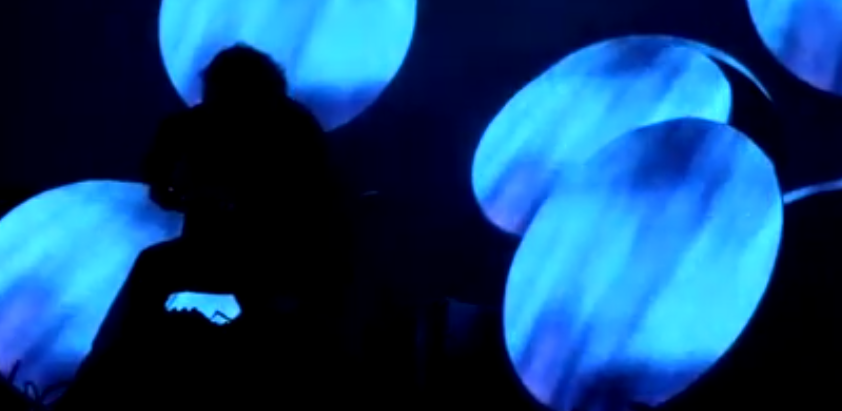 After Berlin, I composed an electronic soundtrack for the multimedia Lairs of Self installation at the IceBox, Crane Arts, Philadelphia. The night was spectacular, and the music was so well received that I released it as an album featuring Berlin vocalist Kyra Garey.
https://1krecordings.bandcamp.com/album/lairs-of-self
In mid-November I flew to Tokyo, Japan for a week with wonderful new friends where I played my live score for 3 performances with choreographer/dancer/storyteller Olivier Tarpaga's amazing debut at Session House in Kagurazaka. There, i also had the opportunity to improvise with dancers Chico Katsube, Shoko Kashima, and pianist Risuko Onozato. It was a very special time.
The complete soundtrack, Phase47, is available here:
https://1krecordings.bandcamp.com/album/phase47
From Japan to Dayton Oh and Newport KY to open for Psychodots over Thanksgiving break was the cherry on the cake. Wonderful times, many miles traveled, new amazing friends, buzzing and reflecting at years end.
Looking ahead into 2015, already looks like an amazing year ahead of tours, concerts, and new releases! I will look forward to seeing you somewhere!