Instant Takemitsu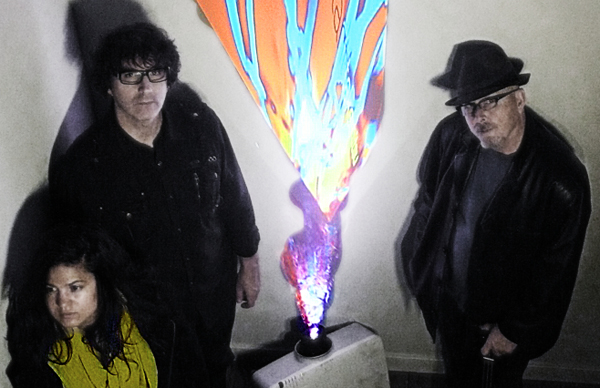 Dino J.A. Deane
Tim Motzer
Dejha Ti
A true multimedia ensemble, Instant Takemitsu creates a multi-dimensional immersive experience through a shared vocabulary of abstract-impressionistic layering and real time composition of visuals and sonics.
Drawing on the incredibly wide timbral palette that can be produced by vibrating metal strings processed through traditional guitar stompboxes, and refraining from the use of backing tracks, Tim Motzer and Dino J.A. Deane create a range of sonics, completely in the moment, that is amazingly similar to the palette created by composers such as Takemitsu, Messiaen, Debussy and Stravinsky using traditional orchestral instrumentation.
In a stunning reversal of the concepts of film scoring, Dejha Ti manifests a real-time cinematic vision on modular projection surfaces which are integrated into the physical setup of the musicians. The venue itself influences the unique sculptural design of the projection surfaces from show to show. Ti draws on a library of self generated visuals as well as from live capture of the musician's physicality, as they are playing, to create her part of the ensemble's collective composition.
Guitar ModerneArtist Spotlight
http://www.guitarmoderne.com/artists/spotlight-instant-takemitsu
<iframe src="https://player.vimeo.com/video/39033435″ width="500″ height="281″ frameborder="0″ webkitallowfullscreen mozallowfullscreen allowfullscreen></iframe>