1k Sessions episode 11 with Julie Slick, Eric Slick, and Tim Motzer 8/22/2011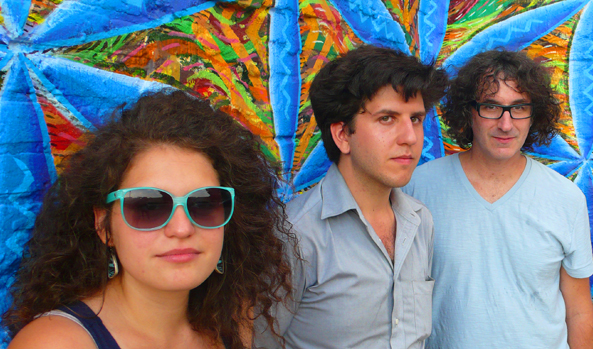 1k Sessions episode 11
live in studio webcast
August 22, 2011 from 1k studios in philadephia
with
JULIE SLICK – bass + devices
ERIC SLICK – batterie
TIM MOTZER – guitars + devices
On Monday, August 22, 2011 at 6:30pm (EST), 1k Recordings & web.illish.us present 1k Sessions, Episode 11 featuring Julie Slick, Eric Slick, and Tim Motzer. Julie plays bass with Adrian Belew, Paper Cat, and Springs. She brings low-end oomph, substantial melodic invention, and dizzying John Entwistle-like flurries of blues scales and has shared the stage with Jon Anderson, Stewart Copeland, Bela Fleck, Tony Levin, and Pat Mastelotto. Eric plays in the rock band Dr. Dog and has performed with Adrian Belew, Napoleon Murphy Brock, John Wetton, Carlos Alomar, and Project/Object. Eric has recorded with Tim on the critically acclaimed 1k release Goldbug-The Seven Dreams.
Sign up & watch this historic throwdown of rock experimentalism, improvisation, and mesmerizing musicianship.
This highly requested webcast is now available as a 2 hour video download.
download it here:
http://1ksessions.com/buy/episode11
watch at: http://1ksessions.com